Summerfest Grounds At Henry Maier Festival Park | Milwaukee, Wisconsin
You will have the time of your life at "The Outsiders Revival Tour" as "The Chief," Eric Church, lays out a marathon set for screaming fans from across the nation. Watching this man perform live is a rite of passage for any music fan, and you have to be at the Summerfest Grounds at Henry Maier Festival Park on Thursday, June 22, 2023, to experience the most incredible show, with fantastic music from the man himself as well as Elle King, and of course the most incredible visuals that will blow every square inch of your mind. Tickets for this one-of-a-kind event are selling out ridiculously quickly, so act now to secure your place in the front row!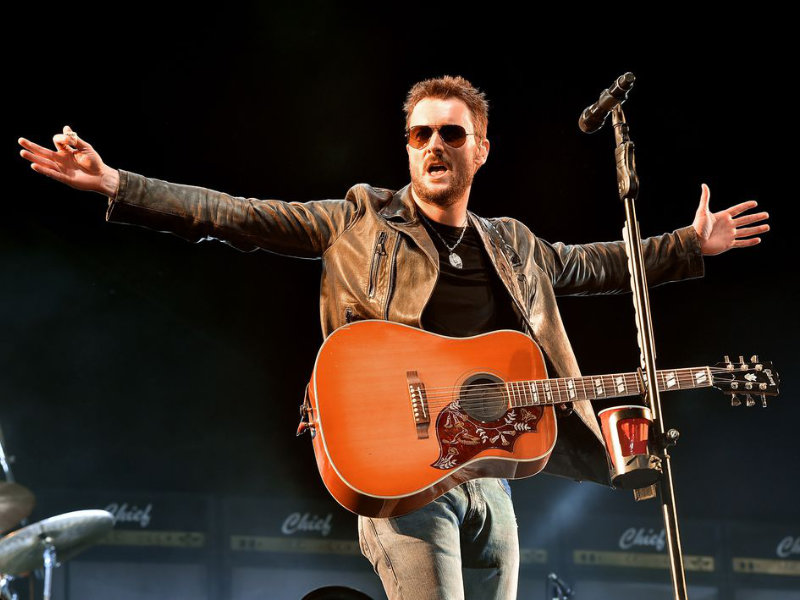 Eric Church is a classic outlaw in a time of sugary "country pop" and "smiling bros" singing about chicks, trucks, and brews. Church enjoyed all of those things—even smoking a little bit—but he was bigger, brawnier, sharper, and smarter than the rest of the pack. He was inspired by Waylon Jennings and Johnny Cash, but he also used metal guitars, which were previously taboo in hardcore country.
"The Chief" enjoys muddying the waters in an extremely unconventional way. He once sang a bittersweet ballad about "Springsteen" in a style reminiscent of the Boss's, added backwards guitars to "Creepin'," and snuck some funk into "Cold One," establishing himself as a sonic rebel to match his overt outlaw stance. In addition to carrying the torch from Willie, Waylon, and the rest, he was duly rewarded for his rule-breaking with not only significant sales, especially after 2011's breakthrough by The Chief, but also strong reviews from the mainstream rock music press. Church's bold, multifaceted albums Mr. Misunderstood, Desperate Man, and Heart & Soul helped him become a symbol for how innovative and individualistic mainstream country could be in the twenty-first century, regardless of the attention he received from rock audiences.
When he performs live, it is nothing short of breathtaking, and that is why you really can't afford to miss this event. Expect fireworks from the beginning to the end, but to enjoy all of this magic, you have to get your tickets right here before it is too late. Simply click that "Get Tickets" button and follow the prompts.